From 7 to 10 November, IPPR will be at ECOMONDO, one of the most important international events dedicated to ecological transition.
IPPR could not miss a major appointment such as Ecomondo, where strategies for the development of EU environmental policy will be discussed and where industries, stakeholders, policy makers and opinion leaders from all over Italy and Europe will meet.
This year IPPR is participating in two key in-depth discussions:
"La strategia nazionale sulla plastica tra criticità e possibilità" with Libero Cantarella, IPPR President. Tuesday 7 November, 4.30 pm, Diotallevi Room 2 South Hall
"La carbon footprint del granulo Revet" with Maria Cristina Poggesi, IPPR Director Thursday 7 November, Revet Stand 101 Hall D2 (time to be defined)
VISIT US FROM 7 TO 10 NOVEMBER AT STAND B509 IN HALL B1, RIMINI EXPO CENTRE.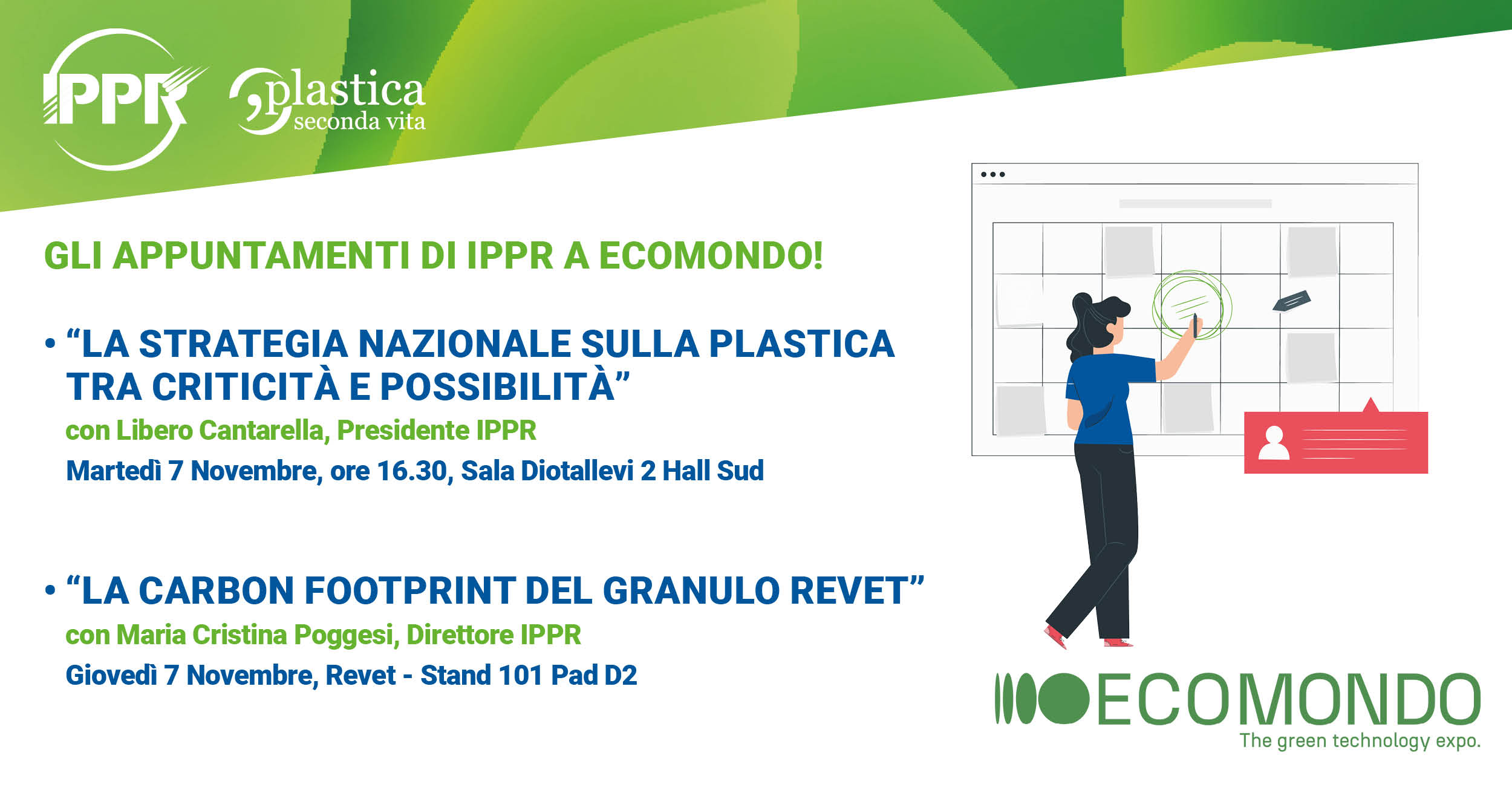 IPPR, the Institute for the Promotion of Recycling Plastics.
established at the behest of Unionplast, Plasticseurope Italia and Corepla, aims to facilitate the matching of supply and demand in the area of recycling plastics, both between private companies and between companies and Public Administration. IPPR has been pursuing this objective since 2004, when the circular economy was not yet on the agenda.
IPPR has developed an absolute level of expertise in Italy and Europe that allows it to certify with the "Plastica Seconda Vita" label the materials and manufactured goods obtained from the valorization of plastic waste. To date, just under 8,000 products have been certified by IPPR